The transportation sector has a significant impact on both the local and global environment. Transportation contributes approximately 25 percent of global greenhouse gas emissions, and has a significant impact on local air quality and equity. Fortunately, cities are constantly finding new and innovative ways to mitigate that impact. Founded by ICLEI in 2011, the EcoMobility Alliance is a network of ambitious local and regional governments, supported by experts and businesses, aiming to become ecomobility frontrunners by prioritizing people and the environment when it comes to transport planning. The EcoMobility Alliance offers a platform through which local and regional governments share the latest policy and technology developments in their cities and regions, with the goal of making effective reforms to their own transportation networks.
Aims
Through the EcoMobility Alliance, local and regional governments strive to reduce their dependence on fossil fuel-based personal automobiles, create vibrant cities where communities and organizations can access goods, services, people and information in an ecomobile manner, promote the importance of sustainable transportation worldwide and create new opportunities for joint action.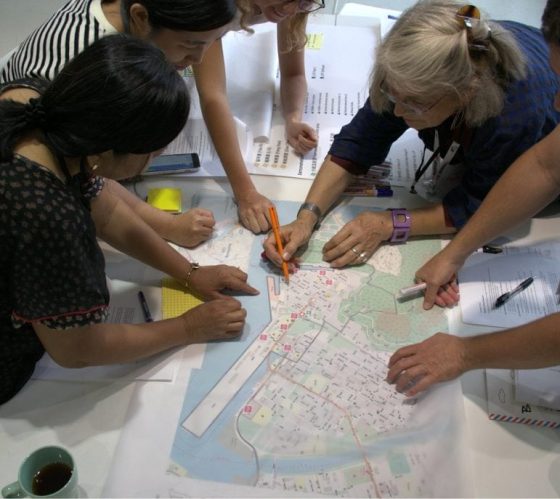 Activities
Through the EcoMobility Alliance, participants:
Become part of a service-oriented structure focused on collective learning exercises, peer-to-peer exchanges and joint activities.
Help each other to reach self-defined goals.
Benefit from the experience and technologies offered by actors from business, transport, user and governmental sectors.
Engage in peer-to-peer exchange through workshops and webinars, usually centered on one city or topic at a time, allowing Alliance Cities and expert partners to deepen their knowledge.
Participate in collaborative learning via a common program of activities, including training courses and seminars, with the EcoMobility Congress and EcoMobility Days as flagship events.