GreenClimateCities Program
GreenClimateCities Program
Analyze, Act, Accelerate toward climate neutrality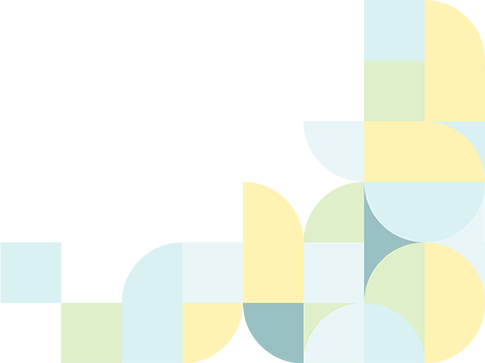 Local leadership is key to the global response to the challenge of climate change. ICLEI can help raise ambition and connect cities, towns, and regions in the world who seek to solve the problems of climate change and strive to achieve sustainable development.
The GreenClimateCities (GCC) Program offers cities a proven process methodology for walking step-by-step toward climate neutrality. This methodology and its associated Measuring, Reporting and Verification (MRV) framework were tested by the cities engaged in the Urban-LEDS project.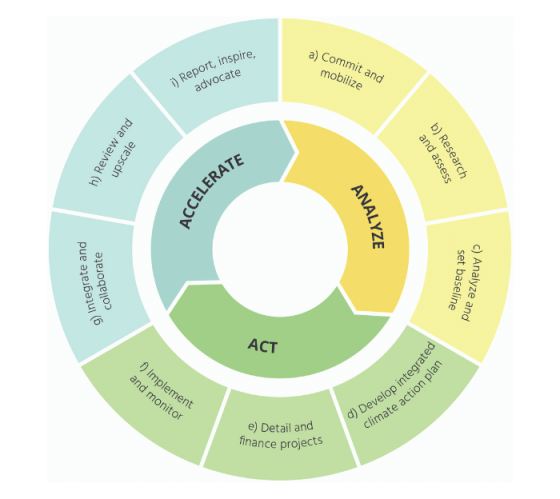 Analyze, Act, Accelerate
The GCC methodology is a 9-step process in 3 phases: Analyze, Act and Accelerate – each unfolding into three sub-steps – outlining how climate risks and vulnerabilities can be assessed and options (to achieve low-to-no emissions development and climate adaptive development) can be identified and integrated into urban development policies, plans, and processes. It consists of a wide range of resources, tools and guidance notes to support local and regional governments to deliver ambitious climate action.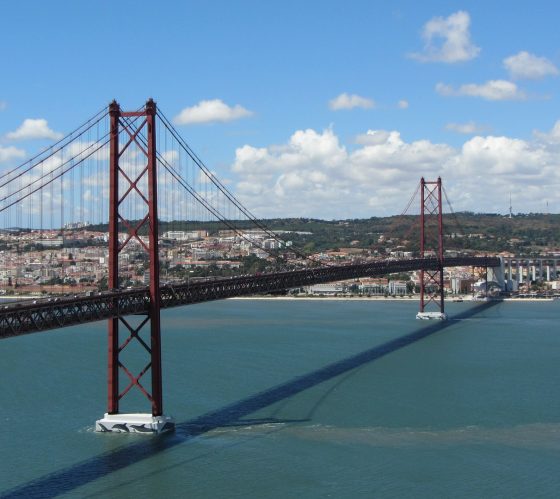 What GCC offers
Process guidance and a framework tailor-made to provide local and regional governments with guidance and support to analyze, act, and accelerate climate action by integrating low emission and climate resilient development into urban development policies, plans, and processes
Flexible, proven approach to accommodate different contexts, allowing any city, town, metropolis or district to engage at its own pace
Measuring, Reporting and Verification (MRV) process to demonstrate local commitment, capacity, and results
Wide range of resources, tools, and guidance to support effective delivery of local climate action, supported by multi-disciplinary expertise, capacity building, and peer exchange opportunities
Global network of cities, towns, and regions committed to tackling climate change and sustainable development, focusing on people, policy, finance, and technology
Guidance on ways to improve local-national dialogue and cooperation to enhance climate action.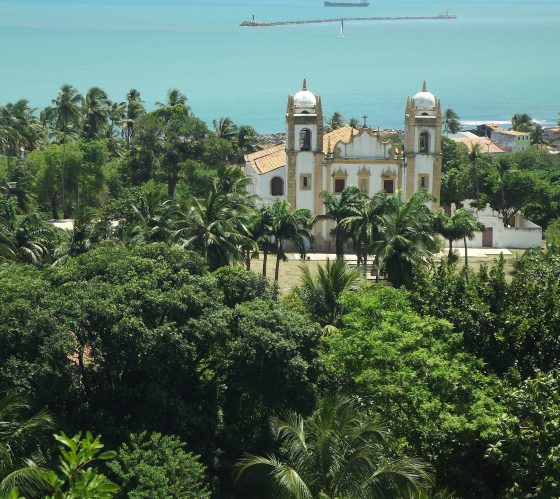 Benefits of GCC
Through the GCC process, your local government is empowered to:
Develop institutional capacity for low emission development
Enhance understanding of local strengths and potential
Create or adapt processes and structures to integrate low emission development into urban planning, policies and projects across sectors and municipal departments
Engage and empower stakeholders in a meaningful, inclusive way
Approve an effective strategy to meet objectives and targets
Strengthen enabling conditions by adopting/adapting policies and regulations
Introduce mechanisms for delivery of programs and projects over time
Improve monitoring and reporting capacity
Demonstrate results and progress in a transparent and credible way
Resources
Learn more through these tools and materials.
Learn more