On 23 October, Action Fund Brazil – a collaboration between Google.org and ICLEI South America – announced the selection of four innovative initiatives that aim to mitigate greenhouse gas emissions in Curitiba and Porto Alegre.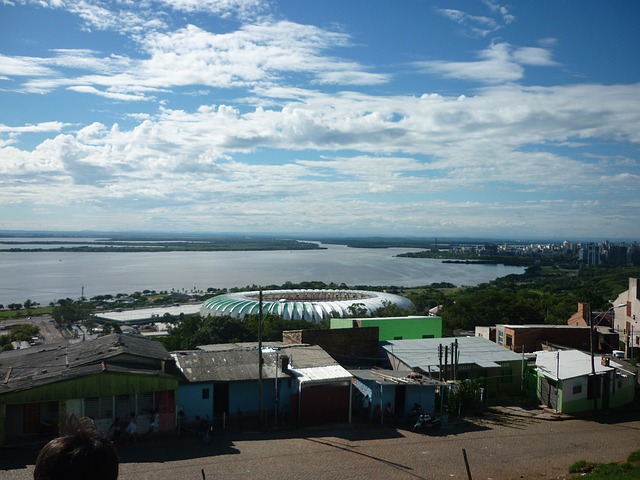 In each city, two non-profit organizations were selected to implement these projects – Ambiens Sociedade Cooperativa and SENAI-PR, in Curitiba, and Centro Brasil no Clima (CBC) and Centro de Inteligência Urbana (CIUPOA) in Porto Alegre. The Action Fund was created from a donation from Google.org, and the projects were selected by an ICLEI South America Selection Committee, in conjunction with the municipal administrations.
The four organizations will receive up to R$ 660,000 (~$120,000 USD) each to implement projects using public data, such as that generated by Environmental Insights Explorer (EIE), a Google platform that gathers information on air quality, solar coverage potential and GHG emissions from the building and transport sectors.
Rodrigo Perpétuo, Executive Secretary of ICLEI South America, believes that Action Fund Brazil enhances transparency. "By working with public information and helping to train civil society in the use of this data, we also encourage social dialogue and strengthen Brazilian democracy with innovation and creativity," said Perpétuo. "We have an opportunity to think and act in favor of more sustainable and better cities to live in."
In Perpétuo's view, Action Fund Brazil can help raise awareness about the climate emergency. "The project is committed to generating knowledge and training. I hope that we can take advantage of this moment to share knowledge and enhance this collective process of improvement and knowledge about the local policies of the municipalities."
Hector Mujica, Latin America Regional Manager of Google.org also spoke about the potential of the Action Fund. "Data, innovation and collaboration are essential inputs for effective climate action. We were thrilled to see civil society respond so creatively to the Action Fund, and we look forward to seeing the selected projects create positive climate impacts in Curitiba and Porto Alegre," said Mujica.
Projects in Curitiba
Ambiens Sociedade Cooperativa presented a project to install photovoltaic solar panels in houses in the neighborhood of Caximba, a peripheral region of Curitiba, and the development of an application that will collect the data and make the results available. The project by SENAI-PR aims to develop a public access panel that allows the monitoring of indicators related to climate change, as well as more in-depth analysis of the phenomenon in the city of Curitiba.
The Secretary of Environment of Curitiba, Marilza Dias, believes that the climate issue is urgent and demands discussion and action by the whole of society. "With the advancement of the process and the definition of the organizations that will have access to the fund, we have come even closer to what we are looking for – a resilient city capable of facing climate change," points out Dias. "We can only celebrate this support from ICLEI and Google.org in the development of new local climate actions," she adds.
Projects in Porto Alegre
The project to be developed by Centro Brasil no Clima proposes the use of data available through the EIE to build a system of indicators that support the energy transition of Porto Alegre's public transport. The CIUPOA project, on the other hand, will carry out participatory interventions that seek to transform two municipal schools and a Center of Local Traditions, located in Morro da Cruz, into circular economy and zero emission hubs.
Rovana Bortolini, Coordinator of Sustainability Policies in Porto Alegre, says she is very satisfied with this partnership. "The selected initiatives combine technology and social responsibility to create new possible scenarios, in addition to helping the administration to build more sustainable solutions, with a high impact on the daily lives of the population and the future of the city," she highlights.
"This is a unique opportunity for Porto Alegre to further advance the integration of the climate agenda and urban planning, themes that are so sensitive and important to propose a green economy," assesses Germano Bremm, the city's Secretary of Environment and Sustainability.