Collaboration between cities, states and regions, government and business is pivotal to delivering effective climate action. This is according to new analysis conducted by CDP, the non-profit which runs the world's environmental disclosure system for companies, cities, states and regions.
More than a quarter of cities (246 out of 965) say reaching their emissions reduction targets relies on policy outside their control. Meanwhile, almost a third of cities (298 out of 965) say their ability to adapt to climate impacts depends on factors influenced by different levels of government, such as funding
or lack of legislation.
This highlights how successful climate action in cities - which produce 70% of the world's carbon emissions and are home to more than half (55%) its population - is determined by national and regional governments, and demonstrates the need for all levels of government to work closely together.
The analysis in Working Together To Beat The Climate Crisis is based on responses to the CDP-ICLEI Unified Reporting System from 965 cities, and 136 states and regions. It shows that whilst cities, states and regions are already working with all levels of governments, and with businesses, we need to see a
significant change in levels of collaboration for further tangible climate action to be taken. Glasgow, the host city of COP26, provides an example of greater collaboration starting to take place, as it is incorporating the Scottish Government's energy efficiency target in its city master plan.
Encouragingly, the analysis shows the vast majority of states and regions are collaborating on
climate action, or intend to do so in the next two years. Over 90% of states and regions (123 out of 136)
are, or will be, collaborating with national government, with 88% doing so with local government (120 out
of 136). For example, the region of Turkana in Kenya is working with local government to develop and
manage shared projects, such as water point rangelands.
Nevertheless, the analysis shows that cities urgently need more support with their climate action from
all levels of government. Based on a proportion of the responses to the 2021 CDP-ICLEI Unified Reporting
System, cities are asking national governments to:
Help finance emissions reductions and adaptation, so cities can tap into public and private investment
Enable and encourage innovation
Decarbonise electricity grids and transport systems
Develop robust decarbonisation policies and regulation across all sectors to incentivise low-carbon
activities and behaviour.
CDP is calling for cities, states and regions to take the below actions, and for collaboration across all
government levels and business to implement them: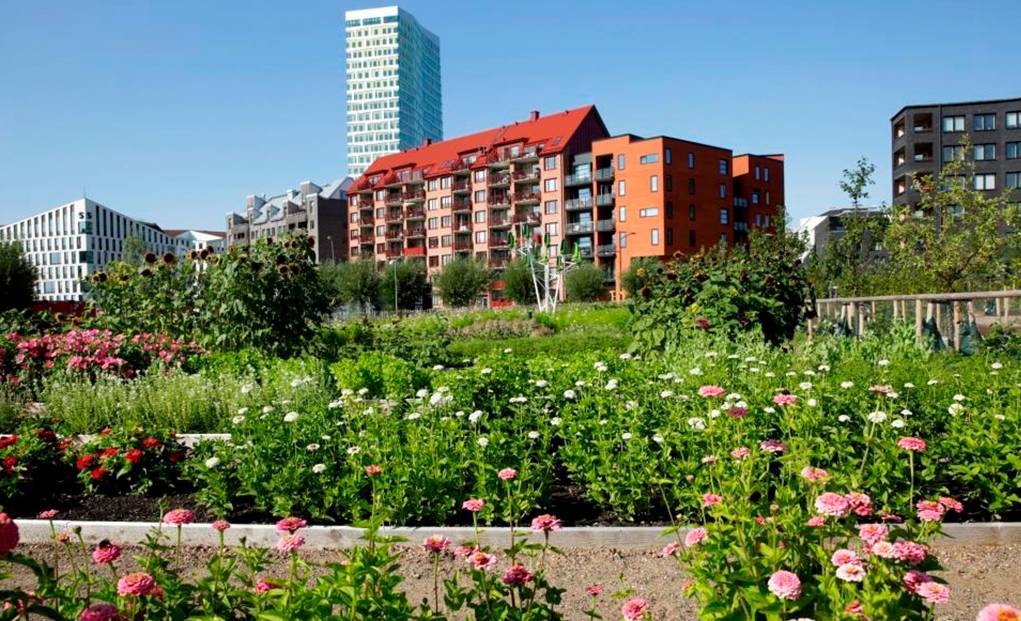 Welcome to Malmö, Sweden!
Play

Set science-based climate targets to maintain a global temperature rise of 1.5°C, including an interim
target, and develop a climate action plan to support target implementation.
To date, only 20% of cities, and 10% of states and regions, globally say that their target is aligned
with a 1.5°C pathway. CDP urges all cities, states and regions to set a science-based target and join the
UN-backed global campaign, Race to Zero.
Undertake a climate risk and vulnerability assessment (CRVA) to identify climate risks – and at risk
communities, infrastructure, and resources – and create an adaptation plan to manage them. CDP urges all
cities, states and regions to join the UN-backed global campaign, Race to Resilience.
Working jointly with the private sector is also a priority for cities, states and regions to deliver
strong climate action. Three quarters of cities (726 out of 965) and nearly two thirds of states and
regions (89 out of 136) are collaborating, or intend to do so in the next two years, with
businesses in sectors such as energy efficiency, transport and waste. The greater access to funding,
resources and innovation this collaboration creates will ultimately help drive climate action, such as in
Italy, where insurance company, Assicurazioni Generali S.p.A., is using its risk modelling expertise to
help develop climate mitigation strategies.
Working Together To Beat The Climate Crisis showcases successful collaboration between cities, states and
regions, different levels of government, and business across five continents. Looking at Brazil,
Italy, Japan, Kenya, the United Kingdom and the U.S., it demonstrates how collaboration results
in action, in areas from water security to decarbonisation.
Kyra Appleby, Global Director, Cities, States and Regions at CDP, said: "Day in, day out, we are
seeing
the devastating effects of climate change, from wildfires to floods. Ahead of COP26, the world is now on
its final wake-up call to take bold, swift and decisive action to tackle climate change."
With over half the world's population living in cities, it's clear they are a fundamental piece of the
puzzle in combatting the climate crisis. But all actors must work together to
deliver effective climate action at the scale and pace required.
"It is mission critical that cities, states and regions go further and faster on climate action,
collaborating with all levels of government and business. They must set science-based targets to keep the
world on the narrow path of a 1.5°C temperature rise, and conduct climate risk and vulnerability
assessments, implementing these steps by working together with government and private sector partners."
Maryke van Staden, Director of carbonn Climate Center at ICLEI, said: "Multilevel action and
collaboration must be at the heart of a just, inclusive, holistic and nature-friendly transition towards
climate neutrality and a sustainable future for cities, towns and regions around the world. Immediate
action is needed to stop global greenhouse gas emissions, avoid new emissions, design resilient
infrastructure and switch to green, sustainable energy."
Increasingly national governments are including local and regional governments in their plans. But at
this critical junction as we approach COP26, all levels of government must work together to raise targets
and enhance vertically integrated NDC implementation and investment plans."
-Ends-
About CDP
CDP is a global non-profit that runs the world's environmental disclosure system for companies, cities,
states and regions. Founded in 2000 and working with more than 590 investors with over $110 trillion in
assets, CDP pioneered using capital markets and corporate procurement to motivate companies to disclose
their environmental impacts, and to reduce greenhouse gas emissions, safeguard water resources and protect
forests.
Over 10,000 organizations around the world disclosed data through CDP in 2020, including more than 9,600
companies worth over 50% of global market capitalization, and over 940 cities, states and regions,
representing a combined population of over 2.6 billion. Fully TCFD aligned, CDP holds the largest
environmental database in the world, and CDP scores are widely used to drive investment and procurement
decisions towards a zero carbon, sustainable and resilient economy. CDP is a founding member of the
Science Based Targets initiative, We Mean Business Coalition, The Investor Agenda and the Net Zero Asset
Managers initiative. Visit cdp.net or follow us @CDP to find out more.
About ICLEI – Local Governments for Sustainability
ICLEI – Local Governments for Sustainability is a global network of more than 2500 local and regional
governments committed to sustainable urban development. Active in 125+ countries, we influence
sustainability policy and drive local action for low emission, nature-based, equitable, resilient and
circular development. Our Members and team of experts work together through peer exchange, partnerships
and capacity building to create systemic change for urban sustainability.