18 August 2023 – Bonn, Germany. ICLEI – Local Governments for Sustainability  and the Deutsche Gesellschaft für Internationale Zusammenarbeit (GIZ) GmbH today announced their strategic partnership to accelerate sustainable development globally.
The two organizations will work closely together to enhance urban and regional sustainable development around the globe. The collective focus is on enabling and empowering cities and other subnational governments in achieving the Sustainable Development Goals (SDGs) and localizing the Nationally Determined Contributions (NDCs), among other key focus areas.
"ICLEI is excited to partner with GIZ to accelerate sustainable development globally. This partnership will scale up our leading role in the global climate processes, as well as our efforts to guide and give a voice to cities, towns and regions in sustainability and climate action. We look forward to expanding our horizons through this collaboration. Together, we can create sustainable, inclusive, and resilient futures with knowledge sharing and transformative programs," said Gino Van Begin, Secretary General of ICLEI, welcoming this collaboration.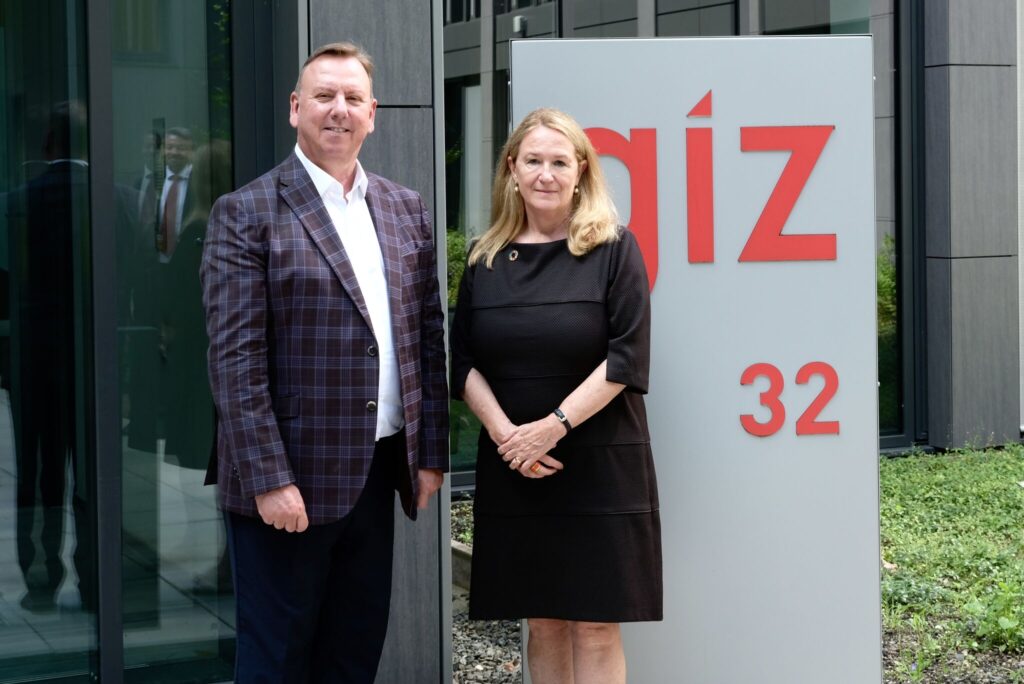 Over the past two decades, ICLEI and GIZ have steadily built their cooperation in the field of international sustainable development, including on urban resilience, sustainable mobility, capacity development and global exchange activities such as the Daring Cities Forum series.
By formalizing their partnership and cooperation efforts, GIZ and ICLEI initiate a new era of scaling up impact for people and the planet.