In recent years, the ICLEI CityFood program has considerably grown its visibility as a global player on urban food systems, strengthened its leading role within the FAO/GAIN-led Urban Food System Coalition and contributed to an increased attention on food systems at UNFCCC COP27. With numerous food initiatives and projects taking place across various ICLEI's Regional Offices, which bring together local, regional governments and critical global partners, ICLEI is celebrating ten years of transforming food systems in mega, mid-sized and small cities, through a number of unique value-added projects. Listed below is summary of actions taken on the ground and CityFood events
AfriFOODlinks Consortium meeting in Kisumu, Kenya
AfriFOODlinks is the largest EU funded project launched in December 2022, which aims to improve food and nutrition security while delivering positive outcomes for climate and the environment and building socio-ecological resilience in 65  African cities.  Coordinated by ICLEI Africa, the project had its first in-person consortium meeting in Kisumu, Kenya, bringing together 20 cities and 26 partners to share experiences, strengthen capacities, co-create solutions and inspire innovations. In this meeting, participants were invited to share, listen, and identify synergies and complementarities in addressing food-related challenges in various contexts. Collectively, partners and cities looked at the ways in which urban food systems and social support systems interact in the lives of people. As part of the engagement, participants were also invited to do some prospective work on how to transform the food system by 2050.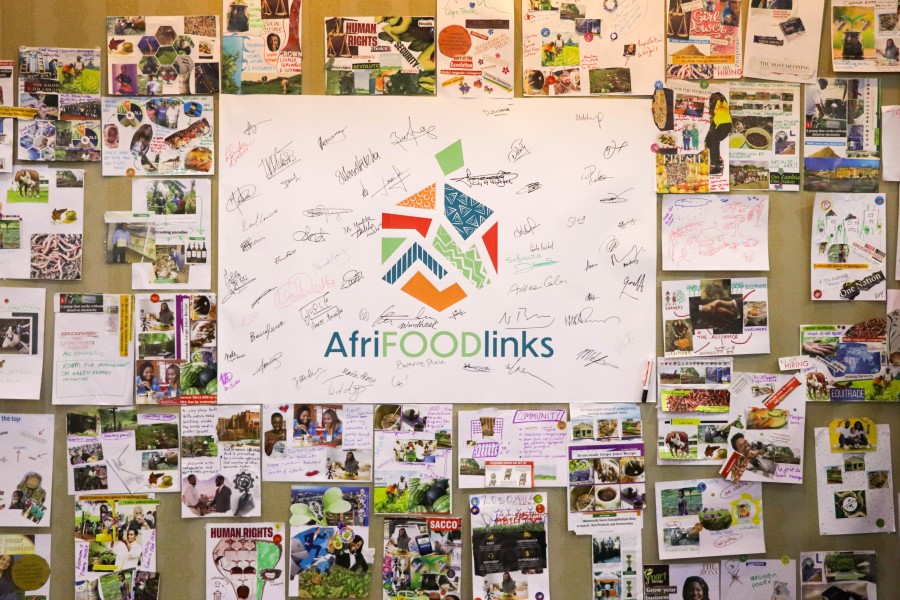 Different cities were given the opportunity to present their food systems with highlights for some cities being local producer network development, food policies and strategies and promotion of urban-agriculture. Prevalent challenges facing cities included the impact of climate change on food systems, lack of infrastructure, security and lack of market to mention a few. Nonetheless, it is important to note that resilience is possible through co-creation of knowledge, local collaboration, collective action, and a shared vision for the future, which is what the AfriFOODlinks is aiming at.
Partners and city officials embarked on the on-ground reality, deepening their understanding of peri-urban agriculture, fish processing activities and fresh food markets in Kisumu, and discovering the practices and know-how of local communities. Through this, partners gained first-hand, on-the-ground experience and identified common issues despite geographical, social and cultural differences. The underlying philosophy here is that achieving a systemic transformation requires integrating a wide range of actors and perspectives on food systems.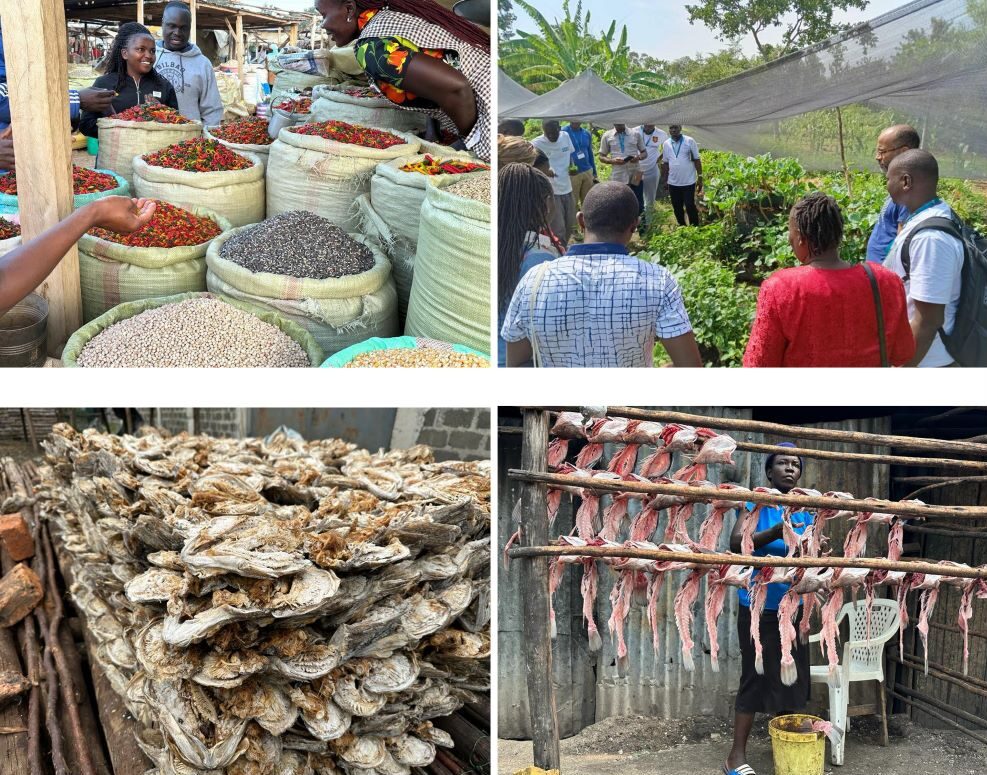 ICLEI CityFood at the UN Food Systems Stocktaking Moment 
Mainstreaming Urban Food Systems Transformation: Insights from the AfriFOODlinks Project
Monday, 24 July 18:00 CEST | Meeting registration link
To demonstrate the importance of urban food systems in transforming food systems and ensuring that the future is sustainable, resilient, and inclusive, ICLEI Africa will host a side event at the UN Food Systems Stocktaking moment. The session will be aimed at  highlighting the crucial role that cities and urban contexts play in driving the transformation of food systems towards the achievement of Agenda 2030 and the SDGs. This event will present opportunities for cities that are part of the AfriFOODlinks (2 African and 1 European) to share their work in relation to food systems governance and improvements.
ICLEI CityFood @Daring Cities: 10 years of transforming food systems in cities to benefit people, landscape, and climate
Tuesday, 26 September 16:00 CEST | Meeting registration link
Since its inception at the Resilient Cities Congress in Bonn over a  decade ago, ICLEI CityFood remains one of the first programs on urban-rural food systems. CityFood began its journey in 2013 as a joint network between ICLEI and RUAF. In 2020, ICLEI revamped the strategic vision ofCityFood through a new strategic framework. The Triple H approach views Healthy People (facilitating access to healthy and nutritious food), Healthy Landscape (strengthening urban-rural linkages and resilience), and Healthy Climate (building circular food systems and promoting low-carbon infrastructure and value chains) as key entry points for cities to transition to sustainable food systems by 2030.
To date, CityFood has over 30 city members from various countries worldwide, offering its Members the possibility to:
Extensive expert knowledge in various food-related fields;
Access to knowledge products, events and webinars;
Priority partner in fundraising opportunities;
Support in strategic and action-driven multi-stakeholder dialogues;
Possibility of high-profile advocacy and good practice promotion.
With this year's theme of Daring Cities -"A just and equitable climate emergency response" – we will organize a dedicated event and link it to the "Healthy Climate" pillar of CityFood's Triple H approach, and its connection to food. In order to achieve sustainability, food systems must be transformed and integrated in a way that considers social, economic, and environmental dimensions. The session will highlight cities' best practices in linking food and climate through public food procurement, circular food systems and solutions to tackle food waste, multi-level governance and integrated policies, as well as low-carbon food value chains.Concrete actions from the highlighted food projects will be presented by a number of project partners.
To establish links between similar activities in different parts of the world, we will examine evidence from different regions to build learning and sharing opportunities. The ultimate goal is to provide the audience with tools and concrete ideas to address the challenges that cities face.
Interested in finding out more about CityFood? 
Feel free to browse our website to learn about resources, events and benefits for cities joining CityFood. We look forward to getting in touch with you.